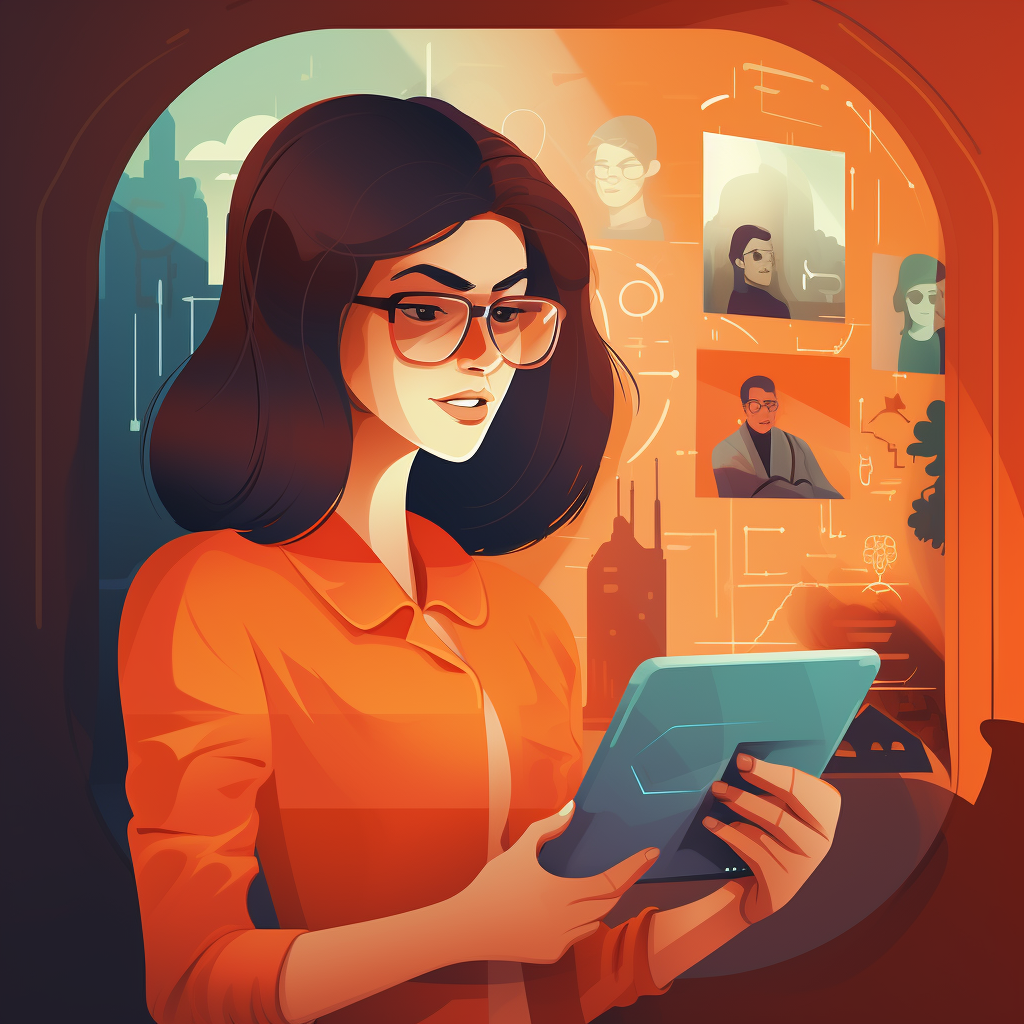 Privacy
Unlock Your Potential, Create, Win, Repeat
Effective Date: 21 July 2023

Yoors ("we" or "us") values your privacy and is committed to protecting your personal information. This Privacy Policy explains how we collect, use, disclose, and safeguard your information when you access or use the Yoors website (the "Platform") or any related services provided by Yoors. By accessing or using the Platform, you consent to the practices described in this Privacy Policy.


Information We Collect
1.1 Personal Information: When you create an account on the Platform, we may collect personal information such as your name, email address, and other contact details. We may also collect additional information you provide when participating in challenges or engaging with other users on the Platform. 1.2 Non-Personal Information: We may automatically collect certain non-personal information about your use of the Platform, such as your IP address, device type, browser type, and usage data. This information is used to analyze trends, administer the Platform, improve our services, and enhance user experience.


How We Use Your Information
2.1 Personal Information: We may use your personal information to: Provide and maintain the Platform and its features; Communicate with you about your account, challenges, prizes, and important updates; Customize your user experience and display relevant content; Respond to your inquiries, requests, or customer service needs; Enforce our Terms of Use and other applicable policies. 2.2 Non-Personal Information: Non-personal information may be used for various purposes, such as analyzing usage patterns, improving the Platform, and optimizing our marketing efforts. This information is generally aggregated and does not identify individual users.


Disclosure of Your Information
3.1 Third-Party Service Providers: We may share your information with trusted third-party service providers who assist us in operating the Platform and delivering our services. These providers are bound by confidentiality agreements and are only permitted to use your information as necessary to perform services on our behalf. 3.2 Legal Compliance and Protection: We may disclose your information if required by law or if we believe in good faith that such disclosure is necessary to: Comply with legal obligations, including responding to lawful requests from public authorities; Protect our rights, privacy, safety, or property, as well as that of our users or the public; Prevent or investigate potential fraudulent or illegal activities. 3.3 Business Transfers: In the event of a merger, acquisition, or sale of all or a portion of our assets, your information may be transferred as part of the transaction. We will notify you via email or prominent notice on the Platform of any such change in ownership or control of your personal information.


Data Security
We implement reasonable security measures to protect your personal information against unauthorized access, alteration, disclosure, or destruction. However, please be aware that no method of transmission over the internet or electronic storage is completely secure. Therefore, we cannot guarantee absolute security of your information.


Your Choices
5.1 Account Settings: You can update or modify your account information and privacy settings by accessing the relevant sections on the Platform. 5.2 Marketing Communications: You can opt out of receiving promotional emails from us by following the instructions provided in the email. However, please note that even if you opt out of marketing communications, we may still send you non-promotional messages related to your account or our ongoing business relationship.


Third-Party Links and Services
The Platform may contain links to third-party websites, applications, or services. We are not responsible for the privacy practices or content of these third parties. We encourage you to read the privacy policies of those third parties before providing any personal information or using their services.


Children's Privacy
The Platform is not intended for individuals under the age of 18. We do not knowingly collect personal information from children. If you believe we may have inadvertently collected personal information from a child, please contact us immediately, and we will take steps to delete the information.


Changes to this Privacy Policy
We reserve the right to update or modify this Privacy Policy at any time, and any changes will be effective immediately upon posting on the Platform. You are encouraged to review this Privacy Policy periodically to stay informed of any updates. Your continued use of the Platform after the posting of modifications constitutes your acceptance of the revised Privacy Policy.


Contact Us
If you have any questions, concerns, or requests regarding this Privacy Policy or the handling of your personal information, please contact us at [contact email]. We will endeavor to respond to your inquiries in a timely and appropriate manner.

By accessing or using the Yoors Platform, you acknowledge that you have read, understood, and agree to be bound by this Privacy Policy.